About Us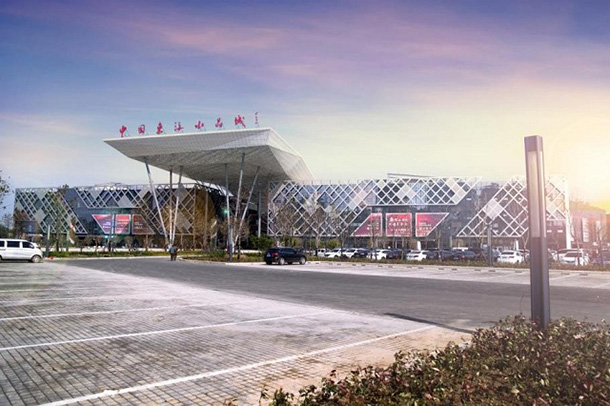 China Donghai Crystal City is located in the intersection between north Jingdu Avenue and west Zhonghua Road, which echoes with China Donghai Crystal Museum, and adjoins with Xishuang Lake Scenic Zone. In order to build a super commercial complex, including shopping, catering, accommodation, leisure and entertainment , the government of Donghai County makes full efforts.
The project covers an area of about 452 mu and the building area is about 450,000 sq meters. It is a global crystal market of aircraft carrier class and world- class crystal trading center which covers the largest area and has the fullest function, including the entrance plaza, Taojing Square (Sunken plaza) and three trading pavilions. The entire business layout is very reasonable and the decoration design is elegant. The three pavilions have over 100 elevators totally and 3000 parking lots. It is equipped with information application system, security system, building equipment management system, intelligent air conditioning system and other advanced management systems. The comprehensive ancillary facility zone will build the country's largest collection of crystal display and sales as one of the electronic commerce platform, providing sales channel of interaction of online and offline for merchants. It is equipped with restaurant, hotel, supermarket, cinema, bank, logistics, insurance, conference, exhibition, auction and other functions. It also provides public service platforms for travelling industry and commerce, taxation, quality inspection, bank service, and postal service.
Overlooking the crystal city, winding atrium is just like a dragon vein, the shape of the three pavilions constitutes "L", which looks like a hidden dragon. The dragon veins imply the development and rise of the Crystal City. Now she is gathering merchants, building Wealth City and singing prosperity.