Hot peppers sliced beef
Hot peppers sliced beef sirloin as main ingredient, pepper, salad oil, used to making diabetes if made dishes according to the recipe, please put condiment of white sugar.
Three strikes on the Skeleton Demon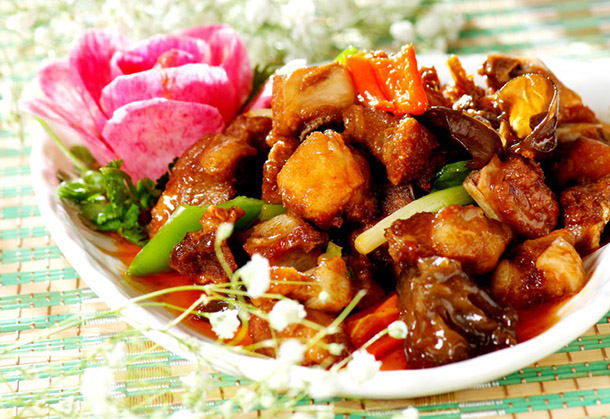 In the journey to the west, the Tang monk confronts a sinister lady skeleton who intends to eat the flesh of Tang monk to become immortal. She changed her images for three times, but recognized by the piercing eyes of monkey king every time. Three strikes on the Skeleton Demon are not only delicious, and tasters could also enjoy the feeling of abhorring evils in the process.
Taolin Carbonado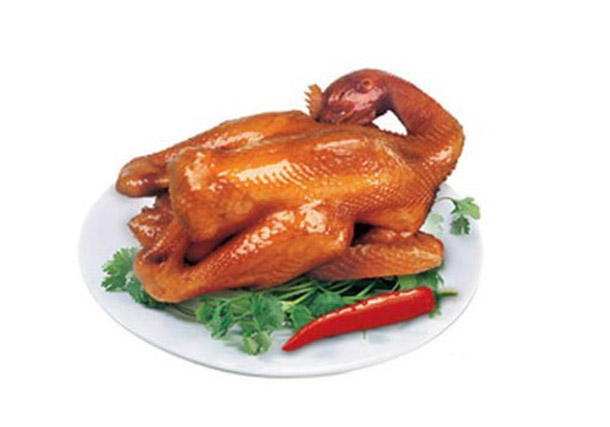 Taolin carbonado has a history started from Shunzhi 18th year of the Qing Dynasty(AD 1661).At the beginning,it's taught by the Qing court cook,which bringing the advantages of famous cooks from the north and the south together. It becomes to be a tasty and classic dish after repeated improvement and polishment.The production process of Taolin carbonado is very exquisite.The chicken is fragrant ,delicious,fat but not greasy,rotten and with silk,which makes you want to have more after chewing bones.Taolin carbonado has a 300-years history which is famous all over the world because of its unique taste,beautiful shape,nice baked color,tender and soft.Besides its therapeutic caring functions also makes it more popular,such as helping digestion and protecting stomach,nourishing spleen,brightening eyes,caring liver and mantaining beauty.